Celebrating the 250th Anniversary of The Boston Tea Party, 1773⁠–⁠2023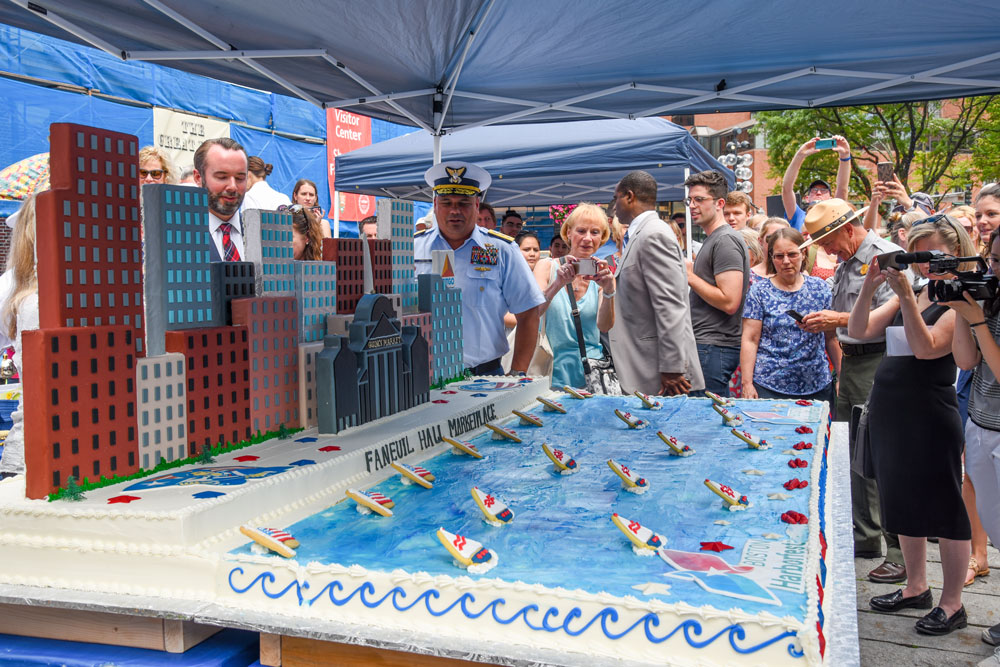 Boston Harborfest Kick-Off
Public officials and hospitality leaders will help kick off Boston Harborfest 2023 with the ceremonial cake cutting and giveaway. Roving reenactors and staff from the USS Constitution will engage with visitors, while the Massachusetts 215th Army Band will begin an afternoon of performances in Downtown Crossing.
Friday, June 30 • 11:30 AM – 1:00 PM
The Franklin Steps, Downtown Crossing (intersection of Franklin and Washington Streets)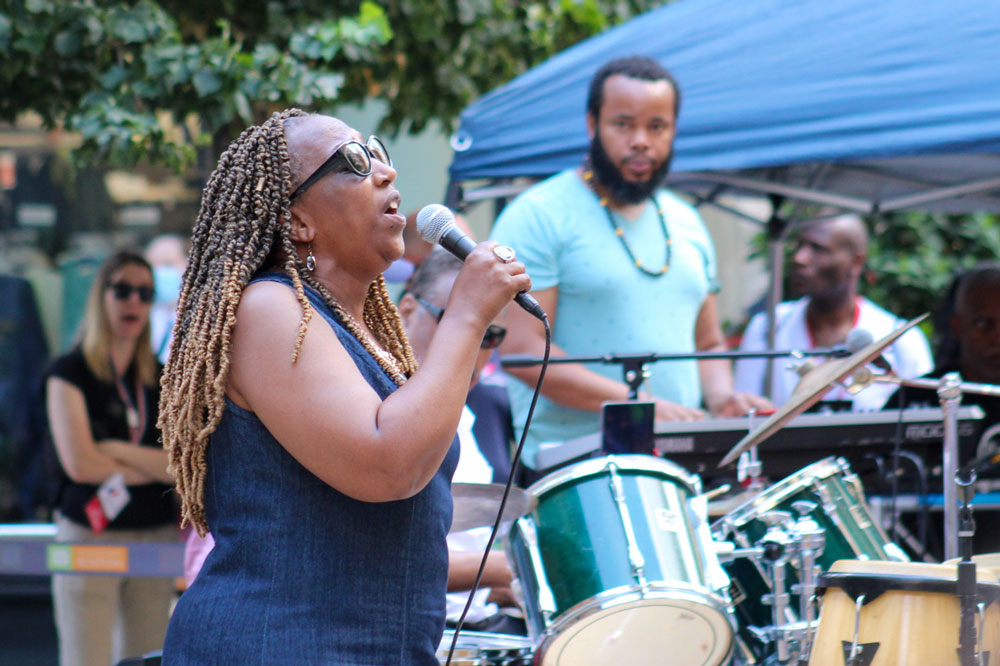 Music & Live Performances
Living historians and an array of local musical acts across all genres will perform in Downtown Crossing, free and for all to enjoy. To see the full schedule of performances, please visit the Schedule page.
Friday, June 30 – Monday, July 3 • Noon – 8:00 PM (approximate)
The Franklin Steps, Downtown Crossing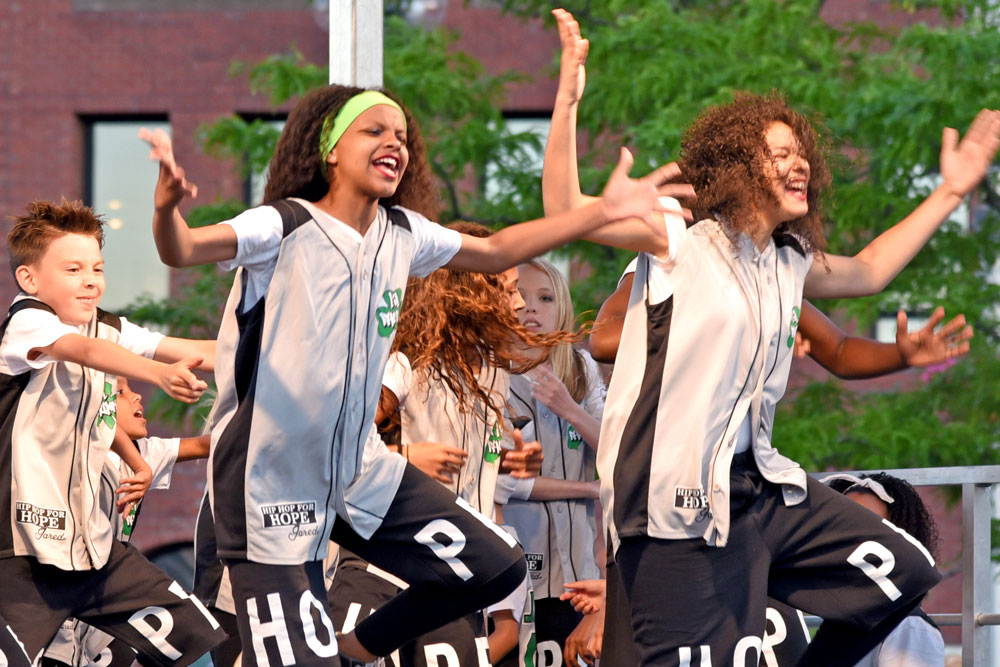 Pre-Fireworks Concert
Join us in Christopher Columbus Park for a concert featuring local talent performing a broad and diverse range of musical genres, and let the excitement grow for the evening fireworks.
Saturday, July 1 • 6:00 PM – 9:00 PM
Christopher Columbus Waterfront Park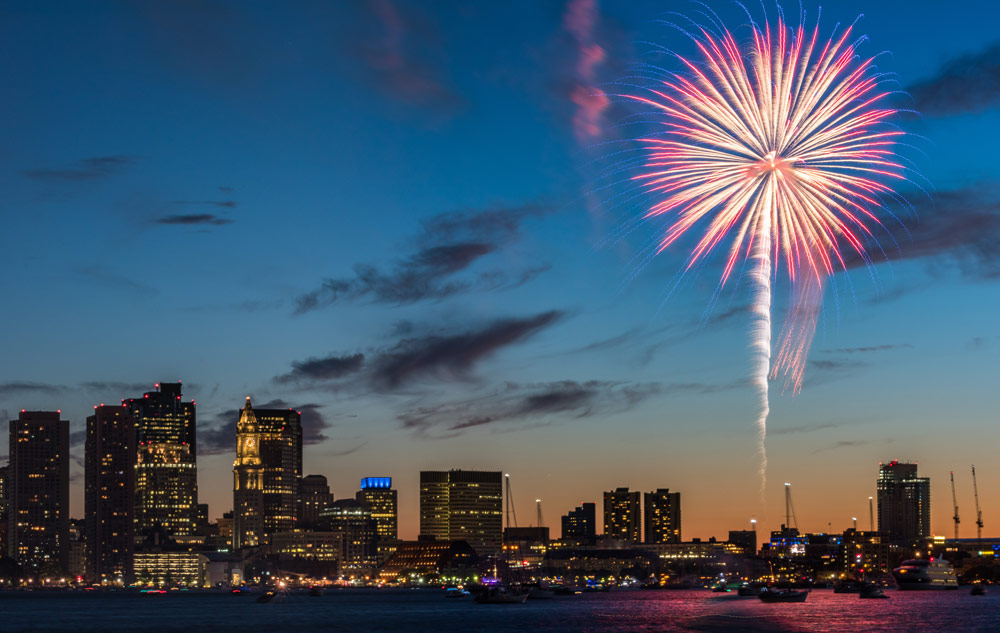 Boston Harborfest Fireworks
Visible from several vantage points along the Inner Harbor, the Harborfest Fireworks return to provide a spectacular display for all to enjoy. The fireworks will be launched from a barge at Boston's Long Wharf.
Saturday, July 1 • 9:15 PM
Long Wharf – Boston Inner Harbor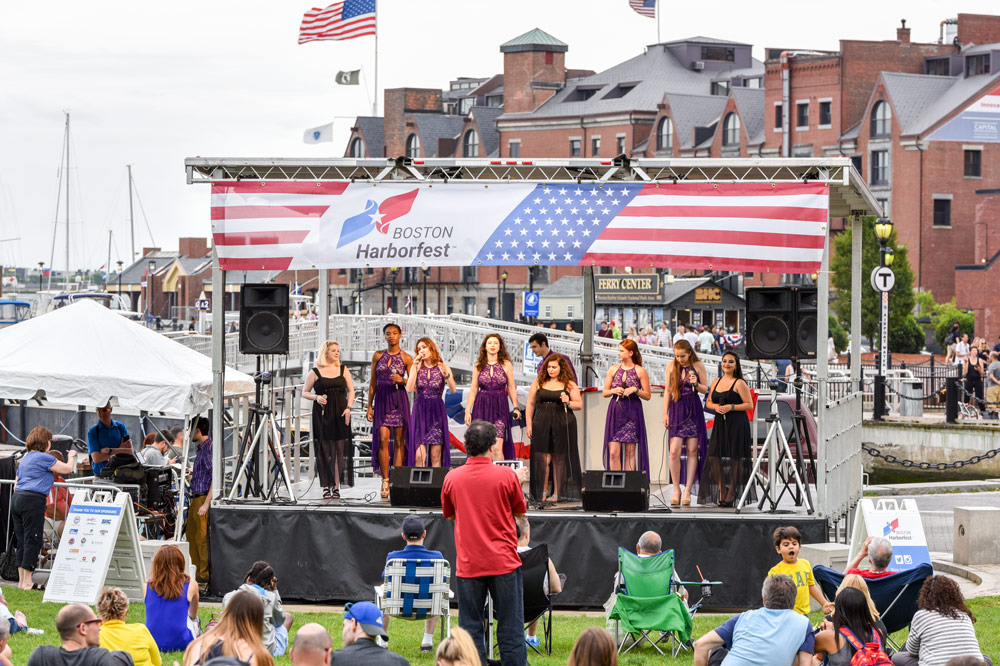 Waterfront Concert and Artisan Market
Enjoy an afternoon of diverse live music and children's activities within the breezy confines of Cristopher Columbus Waterfront Park, and stroll the adjacent Greenway Artisan Market.
Performers: Java Jukebox • Kamryn Palmer • Amanda Mena • Sons of Levin
Sunday, July 2 • 1:00 PM – 5:00 PM
Christopher Columbus Waterfront Park & Rose Kennedy Greenway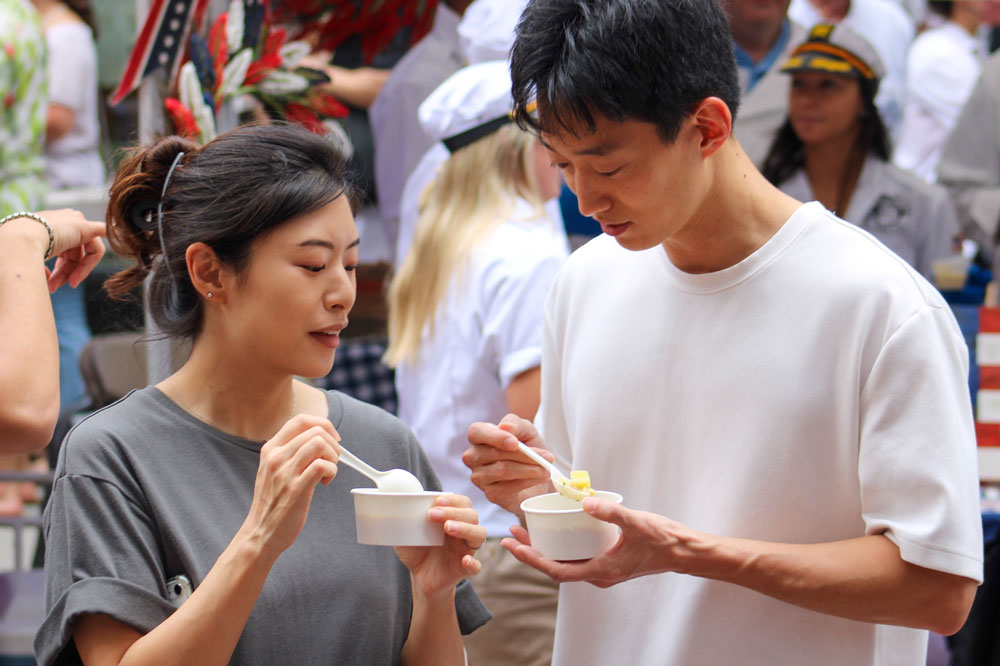 Chowderfest
Grab a bowl and join the action at the annual Chowderfest. Sample delicious chowders from the best local restaurants. Free to all while supplies last.
Monday, July 3 • 2:00 PM
Washington Street (between Winter and Bromfield Streets), Downtown Crossing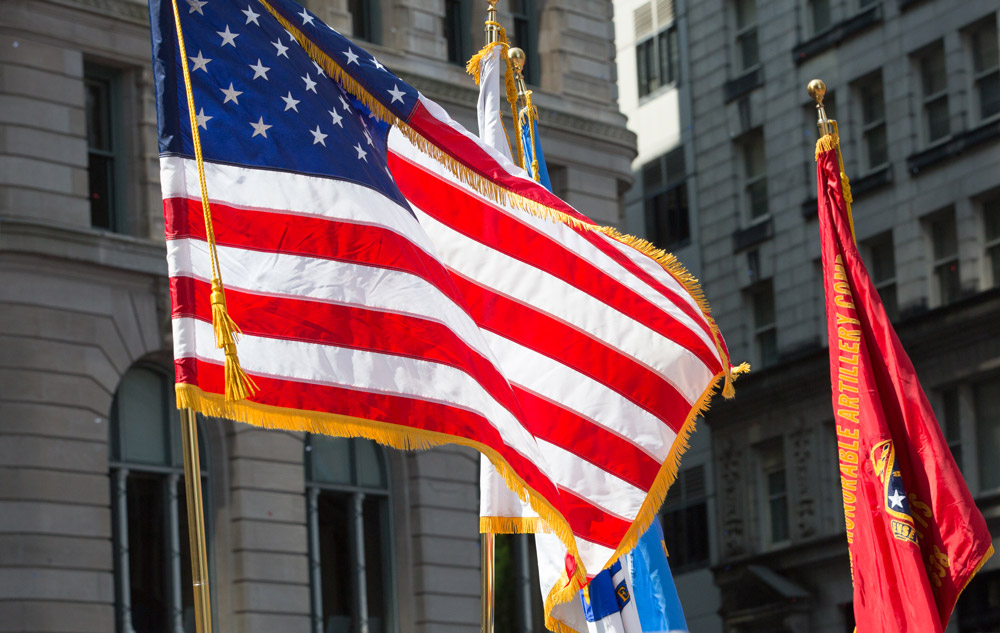 The City of Boston's Independence Day Celebration
The brief ceremonial parade steps off from City Hall to the Granary Burying Ground for a wreath laying on the graves of patriots, and continues through Downtown Crossing to the Old State House, where the Ancient and Honorable Artillery Company will continue its tradition of reading of the Declaration of Independence from the historic site's balcony. Parade viewing will be available along the route and in Downtown Crossing.
Tuesday, July 4 • 9:00 AM
City Hall Plaza to Downtown Crossing
*Schedule subject to change