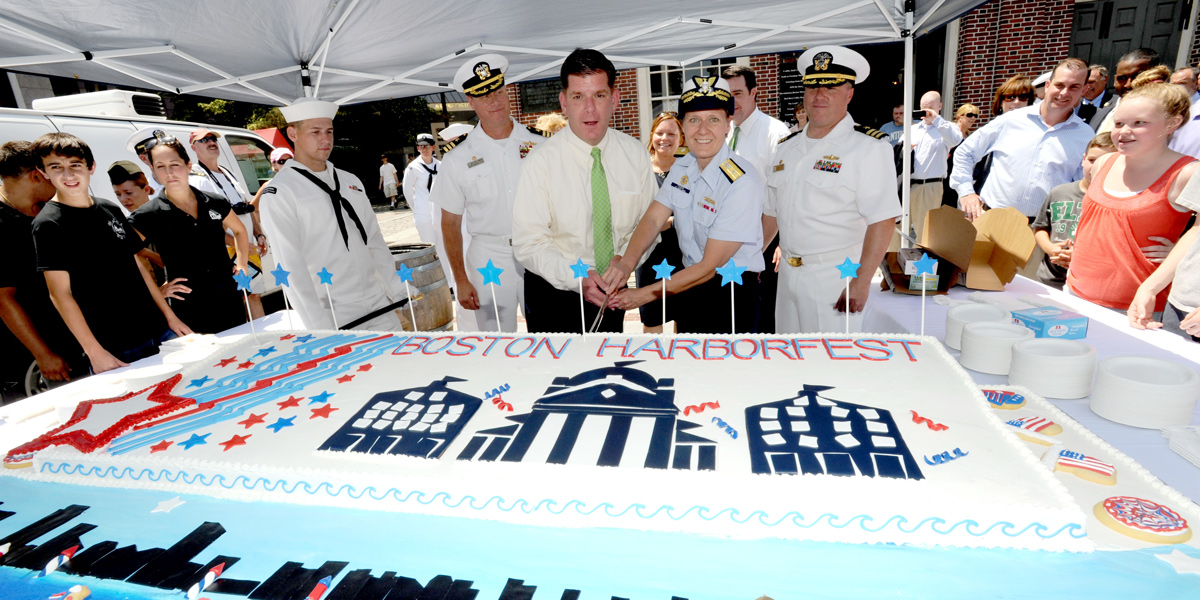 35th Annual Boston Harborfest Opening Ceremony
Local Dignitaries from the City of Boston will kick off to the 35th Annual Boston Harborfest at Faneuil Hall. The 215th Army Band will play to the crowd to get the celebration started. Following a few short speeches, the representatives will cut the Official Boston Harborfest cake!
Friday, July 1 • 11:30 AM
Faneuil Hall
---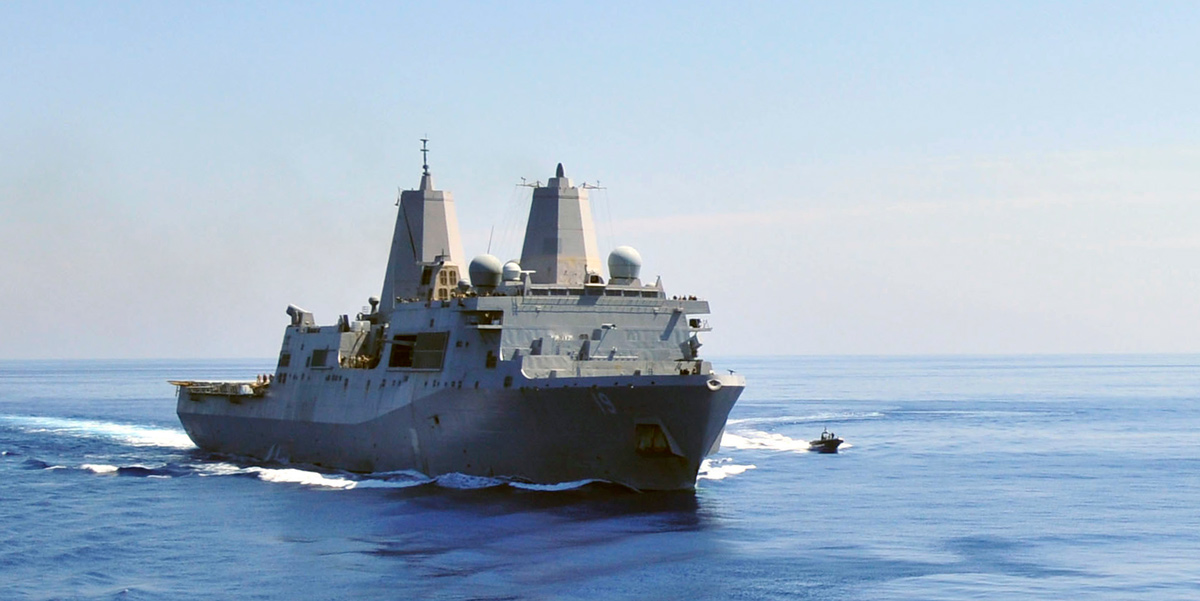 United States Navy Welcome
The City of Boston will welcome the USS Mesa Verde to the North Jetty in the Seaport. Visitors will enjoy several navy-inspired events throughout the weekend.
Friday, July 1 – Monday, July 4
Public Boarding: Saturday, July 2 & Sunday, July 3 • 12:00 – 5:00 PM
North Jetty, Seaport
---
Live Music

and Movie Screening
Friday, July 1st, live entertainment will begin in Christopher Columbus Park at 6:30 PM. Long Wharf will host a variety of up-and-coming local musicians in an evening kickoff concert beginning at 6:30 PM. The movie screening has been cancelled due to inclement weather.
Friday, July 1 • 6:00 – 10:00 PM
Christopher Columbus Park & Long Wharf
---
The Arts at Harborfest
Local fine artists and artisans will be exhibiting and selling their artwork, curated by Artists Crossing, in Christopher Columbus Park from 11:00 AM to 6:00 PM. In addition to exhibiting, we will showcase and sell harbor-inspired paintings created that very day by our Wet Paint participants between 4:00 and 6:00 PM. Arts at Harborfest will also include interactive art demonstrations and live performing arts on the stage.
Saturday, July 2 • 11:00 AM – 6:00 PM
Christopher Columbus Park
---
Freedom Trail
Walk Into History along the Freedom Trail's 16 official sites throughout the city's modern streets. Click here to find out more information on all of the tours available at The Freedom Trail Foundation.
July 1 – 4 • 10:00 AM – 5:00 PM
---
Columbus Park Concert & Fireworks
Enjoy free family-friendly musical and dance performances at Columbus Park with a harborside view of the evening fireworks!
Saturday, July 2 • 6:00 – 9:00 PM
Christopher Columbus Park & Boston Inner Harbor
---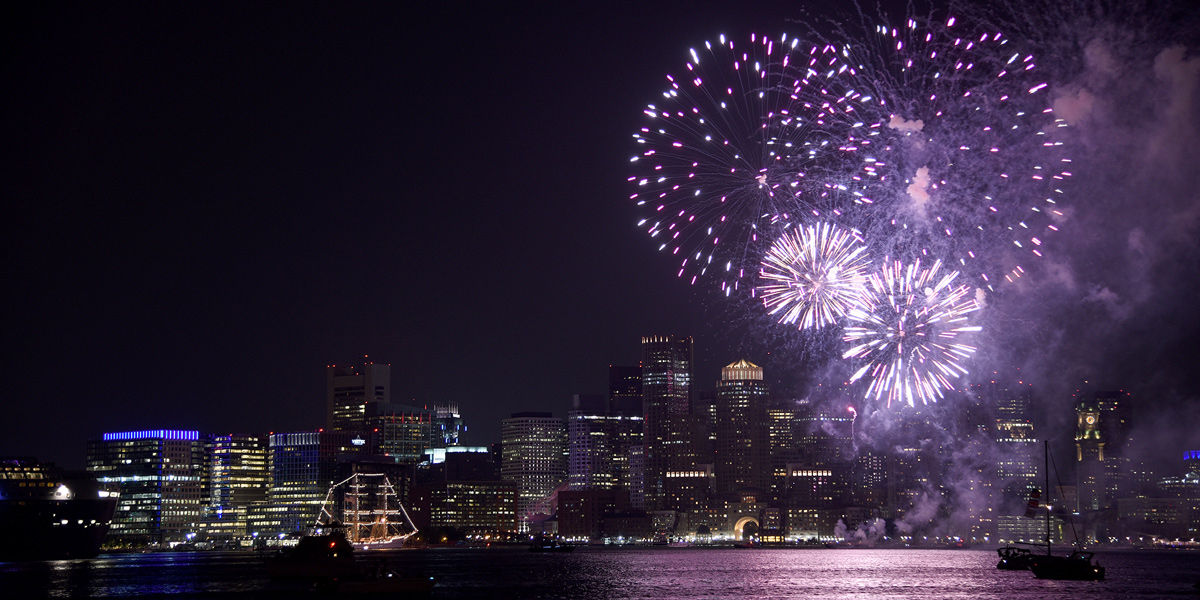 Long Wharf Concert & Fireworks
Live music on Long Wharf will lead up to an incredible fireworks display over Boston's Inner Harbor. Various sailors will decorate their boats and help us light up the Inner Harbor!
Saturday, July 2 • 6:00 – 10:00 PM
Long Wharf & Boston Inner Harbor
---
Taste of Harborfest
On Sunday, July 3rd, local restaurants will showcase and sell their culinary creations on Long Wharf alongside live musical entertainment.
Sunday, July 3 • 11:00 AM – 4:00 PM
Long Wharf